Commercial Litigation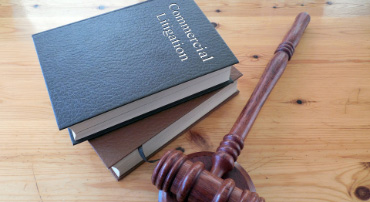 Business litigation is the foundation of Hemar, Rousso & Heald, LLP's practice.
Our commercial litigation experience is broad and varied, and encompasses every conceivable type of creditor remedy and creditor claim. We represent banks and bank holding companies, equipment lessors, debt servicers, and other industries where counsel must assist in managing both the risk of litigation and the regulatory environment. Our litigators have wide trial experience in state and federal courts, in the bankruptcy courts, and in dispute resolution proceedings before major arbitration bodies.
Pre-judgment remedies, including receiverships, writs of attachment, writs of possession (replevin), turnover orders, and injunctions are a specialty at Hemar, Rousso & Heald, LLP. From the outset of the case, we routinely utilize prejudgment remedies to advance litigation efficiently, to preserve the debtor's assets for later execution, and to expedite early resolution of the matter. The firm's attorneys are veterans at discovery, motion and trial practice, including complex matters and defense cases.
Bankruptcy and Creditors' Rights
The stark reality in today's business world is that an ever-increasing number of corporate and individual debtors resort to the Bankruptcy Code to frustrate or delay legitimate claims. While we respect the protections afforded by the automatic stay, the debtor's bankruptcy does not halt the firm's efforts on behalf of our clients. Depending upon the circumstances of the case, be it a simple Chapter 7 liquidation or a complex Chapter 11 corporate reorganization, our team of experienced bankruptcy litigators will craft an appropriate strategy, designed to maximize the client's rights and interests with the most cost-effective course of action possible.
The firm is well acquainted with the law, the procedures, and the leverage points of "first day" motions, cash collateral disputes, asset sales, relief from stay proceedings, and contesting confirmation of unacceptable plans. We also assist clients with avoidance (preference and fraudulent conveyance) claims, and litigation relating to whether the debtor deserves a bankruptcy discharge.
With our expert guidance, the correct approach and strategy will maximize recovery even under this most dire of financial circumstances.
Equipment Leasing and Financing
Our firm is a leader in the complex area of equipment leasing and finance. We represent clients in a wide range of market sizes with enforcement of their lease and finance transactions, including pre-judgment remedies. We have extensive industry knowledge gained through decades of hands-on experience. Members of our team have served on the executive and other key committees of every major equipment leasing trade group, as well as serving as speakers and panelists at national and regional meetings.
Banking and Secured Lenders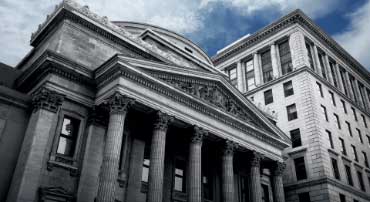 Whether educating lending officers as a service to our clients or handling commercial litigation related to banking matters, our attorneys bring a deep understanding of the banking industry and the realm of special assets. We represent the full spectrum of commercial banks and financial institutions. They are regional, national and international banks, commercial finance companies, asset-based lenders and specialty lenders, mortgage companies, factors and equipment lessors.
Lender clients with troubled loans turn to us for our experience in defending threats against senior and subordinate secured status, secret liens, disputes with the borrower's third-party creditors, use of the borrower's premises and inventory, and real and personal property concerns. We also handle negotiation and documentation of workouts and loan modifications involving secured and unsecured commercial loan transactions. In addition, we acquaint management with significant changes in regulatory or legislative enactments.
Judgment Enforcement
Hemar, Rousso & Heald, LLP can assist your business in all aspects of judgment enforcement throughout the State of California. With more than thirty-five years of experience in judgment enforcement, we act swiftly to recover the monies you are owed. We have creative strategies for collecting your debt, and we use every resource available to enforce your judgment, including our in-house investigators who can conduct intensive asset and bank account searches. We are experts in all methods of judgment enforcement, including wage garnishments, bank levies, real property lien enforcement, out-of-state judgment domestications, sworn debtor examinations, personal property levies ("turnover orders"), third-party levies, charging and assignment orders, fraudulent conveyance actions, and Sheriff's seizures. Our firm has unparalleled experience in this field. We are happy to provide you with a judgment collection analysis.
Loan and Lease Workout and Restructure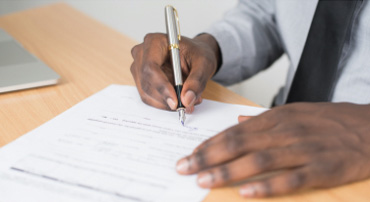 In a debt workout or restructure, the attorney plays a pivotal role in ensuring that the workout does not end up creating more legal problems than it solves. An attorney with experience in debt restructuring is an invaluable part of the negotiation process. There are a number of legal traps that must be carefully avoided when debt is being restructured. With the problem identified, a solution can become easier to find. That may involve debt reorganization, forbearance agreements and out-of-court debt restructuring.
If a business is ultimately forced into bankruptcy, the loan modification must avoid any so-called preference problems—a situation in which a creditor receives favorable treatment at the expense of other creditors. A loan modification agreement may also involve additional filings pursuant to the Uniform Commercial Code. As a leader in the field of workouts and restructures, we pride ourselves on our strategic thinking, creative solutions and aggressive client service. Our commonsense approach, coupled with years of experience, gives us the edge in the restructuring of complex lending transactions, forbearance agreements, management agreement implementation and the replevin of assets.
Lender and Lessor Defense
The best way to dispose of wrongful foreclosure actions is to thoroughly understand the loan documents and the rules that govern them. We begin by reviewing the loan documents in detail and working with your loan origination and workout professionals to identify potential problem areas. Hemar, Rousso & Heald, LLP's lawyers are experts in the lending arena and can distinguish legitimate issues from unfounded claims. We use our experience to position the case for the most cost-effective resolution. We are experienced in defending lender liability issues, motions to enjoin foreclosure, receivers, Truth in Lending Act (TILA) and Real Estate Settlement Procedures Act (RESPA) claims. Our approach helps lenders dispose of alleged wrongful foreclosure actions, proceed to sale, and realize the value of the security free from borrower claims.
Additionally, as part of our overall creditors' rights law practice, Hemar, Rousso & Heald, LLP also assists equipment lessors in lease negotiations and disputes. For more than thirty-five years, we have helped equipment lessors in California to secure favorable terms, solve disagreements and enforce contractual obligations. This includes the successful defense of spurious claims, such as usury, UCC violations, unfair business practices and fraud. Our experience in state and federal court delivers a distinct advantage for clients facing financial hardships and other challenges from defaulted leases.
Landlord-Tenant and Unlawful Detainer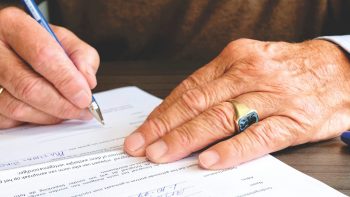 Our firm's landlord-tenant law practice focuses on navigating clients through the complexities of laws governing the actions of commercial and residential landlords and tenants alike. Hemar, Rousso & Heald, LLP's attorneys have a thorough understanding of this practice area—and experience guiding clients through it—and are readily available to fulfill our clients' needs. The firm's landlord clients include commercial landlords, financial institutions and court-appointed receivers. Each landlord-tenant lawyer from the firm works hard to maximize the benefits available to landlords under local and state laws governing permissible actions.
Receiverships
Frequently the only effective means for taking control of a client's collateral, or determining the actual status of a commercial debtor, is through the use of a receiver. Receivers are independent third parties, appointed by and answerable to the court, who take such actions as are authorized and prudent in a particular case. In appropriate circumstances, receivers can secure, preserve, and even market collateral, maintain the going concern value of a business, or do in-depth forensic delving. Whether the case calls for a rent receiver, a limited purpose receiver, or a maintenance receiver to operate the debtor's business, we provide knowledgeable assistance and offer immediate preparation of the necessary legal papers, on an emergency basis if appropriate, to satisfy our client's needs.
Factoring and Accounts Receivable Financing
The ability for a business to have a continuous cash flow is vital for success. Hemar, Rousso & Heald, LLP understands this critical need, and has regularly assisted clients in their factoring needs. Whether you are a company in need of structuring an advantageous factoring arrangement or a company finding yourself entangled in litigation involving fraud and collusion with a debtor, our firm is able to meet any and all of your factoring needs. Due to our extensive experience, our firm represents companies and individuals in all aspects of factoring litigation alike. If you are a business or individual confronted with a factoring issue, make sure you have a seasoned advocate, who is well-versed in the intricacies of factoring litigation. Hemar, Rousso & Heald, LLP provides an upfront no-nonsense assessment of a client's case, and works with individuals and businesses to obtain the best end result in light of the facts, the law, and the client's stated objectives.
Secured Transactions
Lenders often require more than just promises of repayment in order to extend credit to borrowers. When a borrower defaults in a lending transaction, the promise to repay is only as good as the collateral taken by the lender. We approach each transaction with this in mind and we work for our clients to diligently perfect all available security interests in a timely and correct manner. We supplement this diligence with expertise in loan workouts, restructurings, liquidations and foreclosures, and aggressively take such actions when they are in our client's best interest.
If a debtor in a secured transaction or an equipment lease refuses to pay, a writ of possession can be used to recover your property. At Hemar, Rousso & Heald, LLP, we can obtain a writ of possession by going to court and requesting that your equipment or collateral be seized. Once seized by the Sheriff, the items will be held pending judgment. We are extremely experienced enacting the formalities involved and can quickly acquire a writ of possession. Writs can be obtained on an emergency basis.
Alternative Dispute Resolution (ADR)
In today's legal environment, arbitration and mediation often supplement traditional litigation in state and federal courts as preferred mechanisms for the resolution of disputes confronting our business clients. Our lawyers have successfully handled thousands of individual ADR cases and guided our clients for the more efficient management of commercial and disputes.
Debt Collection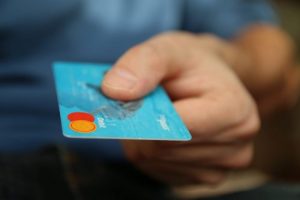 Hemar, Rousso & Heald, LLP has an entire department, with cumulative decades of experience, pursuing debt collection on behalf of creditors. Debt collection matters are pushed to final resolution as quickly as possible. The client is informed immediately upon receipt of a debt collection file that the matter is in process. After attorney review, the debtor is located and contacted with all necessary formal demands to pay the debt. If satisfactory arrangements cannot be made to resolve the claim, legal action is immediately instituted, with the client's concurrence and approval.
Appeals
The appellate attorneys of Hemar, Rousso & Heald, LLP have earned the firm a reputation for excellence in post-trial and appellate work. We have experience and considerable success in appeals from state court, federal court, and bankruptcy court. That experience includes not only research, briefing and argument of the appeal, but post-trial motions, stays pending appeal, and emergency writs.